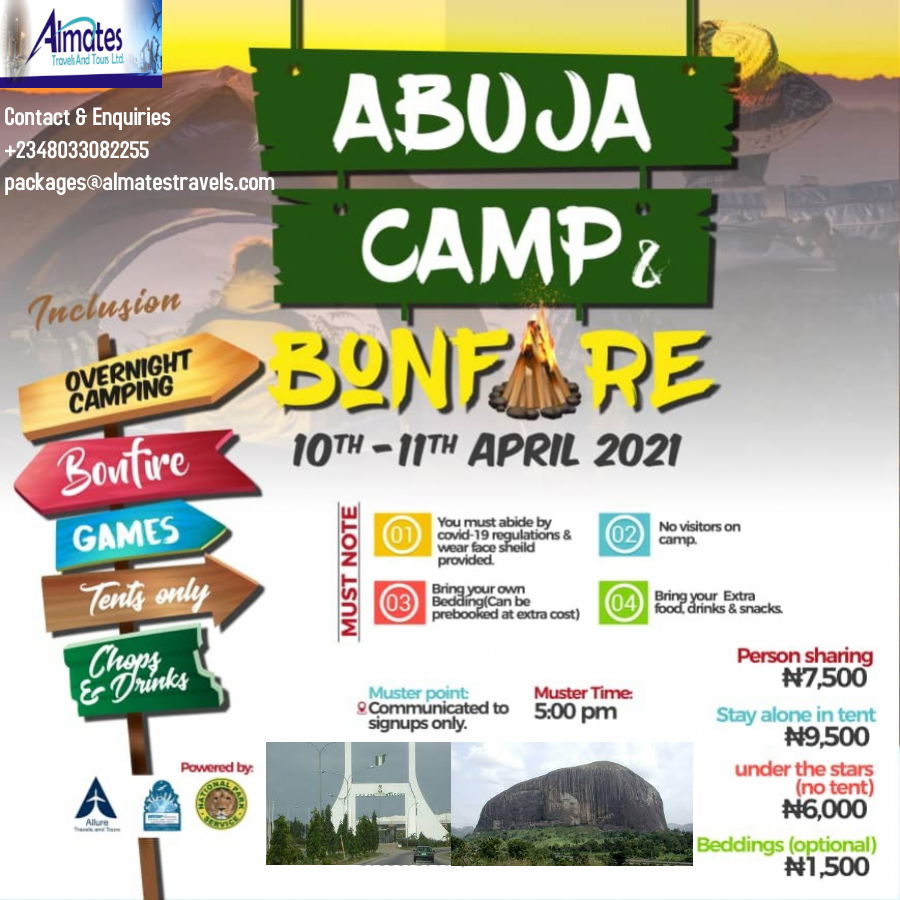 Date: 10th April 2021
Package Includes:
Overnight Camping
Networking
Bonfire & games
Tent accommodation
Chops & drinks.
Secured parking.
NGN7,500.00 sharing a tent
NGN9,500.00 stay alone tent
NGN6,000.00 under the stars (no tent)
MUST NOTE: Facemask is compulsory at all times.
No visitors on camp.
Bring your own bedding (can be pre-booked at extra cost)
Camp location is only disclosed to campers.
For enquiries:
Phone/Whatsapp: +23439889269